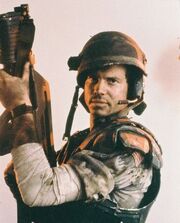 William Hudson was a PFC and combat technician in the United States Colonial Marine Corps. Along with Ellen Ripley, Hudson and his squad fought to survive a Xenemorph infestation on Acheron (lV-426), the site of Ripley's first alien encounter.
Hudson Quotes
"I am the ultimate badass! State of the badass art! You do NOT wanna fuck with me."
"We're on an express elevator to Hell...goin' down!"
"Stop your grinnin and drop your linen! I found them!"
"That's it man, game over man, game over! What the fuck are we gonna do now?!."
"Seventeen days?! We're not going to last seventeen hours!"
"Is this gonna be a standup fight, sir, or another bughunt?"
"Hey, maybe you haven't been keeping up on current events, but we just got our asses kicked, pal!"
"Well that's great, that's just fuckin' great, man. Now what the fuck are we supposed to do? We're in some real pretty shit now man..."
"Whoopee-fuckin'-do. Hey, I'm impressed."
"Oh dear Lord Jesus, this ain't happening, man... This can't be happening, man! This isn't happening!"
"Come on! Come on! Come and get it, baby! Come on! I don't got all day! Come on! Come on! Come on you bastard! Come on, you too! Oh, you want some of this? Fuck you!"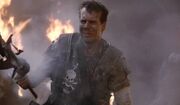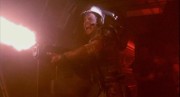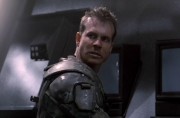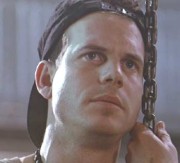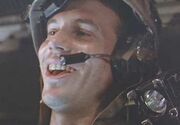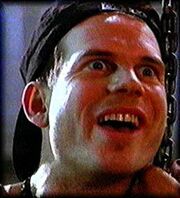 Community content is available under
CC-BY-SA
unless otherwise noted.